| | |
| --- | --- |
| | Newsletter March 2022 |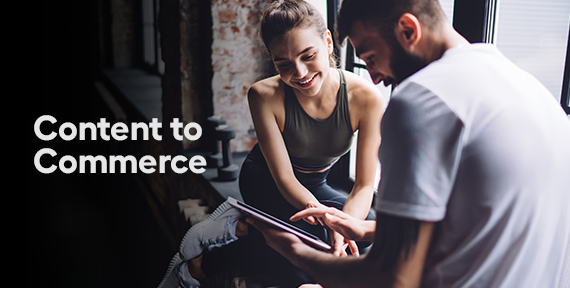 Dear Reader,
With the recent turbulence in terms of user engagement on mainstream social platforms, the D2C brands are now looking to broad-base their online channels for continuing their growth trajectory. Brands have started to experiment with integrating new-age concepts like Conversational AI, Deep Tech & Social Commerce to power the next phase of their D2C growth.
Bolstered by innovations in Big Data, ML, AI and 5G, businesses are pushing for sustainable growth and looking to increase productivity and customer experience. With external environmental factors changing the D2C growth dynamics, it is becoming imperative for eRetail brands to focus more on developing a pool of repeat purchase customers while continuing their aggressive approach for higher share of voice and share of wallet from online shoppers.
Industry Events
Panel Discussion: Converting Change to Progress: Building an Effective CX Strategy in Fashion Retail Business

Moderated by

Navin Joshua
Founder & Director, GreenHonchos
Keynote: Content to Commerce - Building the Narrative to Drive Conversions
Presented by
Navin Joshua
Founder & Director, GreenHonchos
CLient additions

Featured Stories
Amplifying India eCommerce
How KartmaX enabled 40% revenue growth for eCommerce brands.
Spotlight


Get up to speed on the latest developments & trends in the
Fashion Retail industry.

Read full report
Gh Impact
500,000
Orders Annually
20X
Growth
500 MN+
Annual Revenue INR

Estd. in 2019, Snitch is a homegrown men's fast-fashion label, having humble roots in the textile industry in Bengaluru. With their close association with GreenHonchos from the very beginning, the brand saw an immediate growth from 70 orders a day to a mighty 1400+ orders a day, while establishing a strong customer base throughout the country.
People Power
Our regular month at work - Fun, Crazy & Exciting, "As Always".

As a leading full-stack D2C enabler, we help brands exponentially grow their exclusive online channel with a Technology driven and Performance oriented approach towards operational ease and enhanced conversions.
Scale Your D2C Business Today!

© 2022 Green Honchos Solutions Pvt. Ltd. All Rights Reserved, GreenHonchos, GH, the GreenHonchos Logo and all trademarks identified by ®, ™, TM or SM are registered trademarks, trademarks, or service marks of Green Honchos Solutions Pvt. Ltd., and may be registered in certain jurisdictions.

All other trademarks are the property of their respective owners.