Can't see the images? Click & Always display images" or view the online version
To ensure delivery to your inbox, please add [email protected] to your address book.
| | |
| --- | --- |
| | Newsletter April 2022 |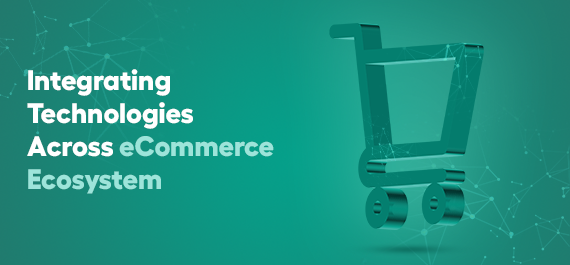 Dear Reader,
With a couple of months into 2022, we are already seeing the key trends that are going to shape the D2C market. From the importance of integrating technologies across the eCommerce ecosystem to the realisation of building a narrative for the sustainable growth of a brand, if there is one consensus within the eRetail Industry, it is - To establishing a direct and proportional correlation of scalability and profitability for an D2C brand, we need to put it on vitamins and stop supplementing its short-term growth through steroids.

As data takes the centerstage and automation becomes an everyday necessity, everything is being steered towards real-time interactions, and a more personalised online shopping experience is leading the D2C industry into the future!
Industry Events
Panel Discussion: Mapping MarTech to the Marketing Lifecycle: The New Gamechanger in Consumer Understanding
Co-Moderator
Navin Joshua
Founder & Director, GreenHonchos
Panel Discussion: Infinite Power of
Global D2C Opportunities for Fashion

Panelist

Sumit Agarwal 
Co-Founder & Director, GreenHonchos
CLient additions

Featured Stories
How GreenHonchos Is Scaling D2C
Brands & Streamlining Ecommerce
Go Headless to Grow Your
E-Commerce Business
Gh Impact
350%
Increase In Social Media Followers Y-O-Y
3%
CTR On Ads
<2%
Conversion Rate From Social Media Traffic

Since its inception in 1998, it has been a journey of constant innovation and quality enhancement for House of Stori. At the onset of the pandemic, developing an online presence became the only way to scale their D2C business. GreenHonchos partnered with House of Stori in 2020, providing full-stack eCommerce solutioning to establish the online presence for brand which resulted in 5X growth in a matter of 6 months with a 25% reduction in returns.
People Power
Our regular month at work - Fun, Crazy & Exciting, "As Always".
| | | |
| --- | --- | --- |
| | | |
| | | |
| #WorkFromHomeVibes | | #WorldEarthDay2022 |

As a leading full-stack D2C enabler, we help brands exponentially grow their exclusive online channel with a Technology driven and Performance oriented approach towards operational ease and enhanced conversions.
Scale Your D2C Business Today!

© 2022 Green Honchos Solutions Pvt. Ltd. All Rights Reserved, GreenHonchos, GH, the GreenHonchos Logo and all trademarks identified by ®, ™, TM or SM are registered trademarks, trademarks, or service marks of Green Honchos Solutions Pvt. Ltd., and may be registered in certain jurisdictions.

All other trademarks are the property of their respective owners.